The Gambia has seen significant Infrastructure Improvements
The Port of Banjul is gateway to The Gambia and the greater West Africa. The port is currently undergoing an expansion project to widen the terminal and increase container capacity.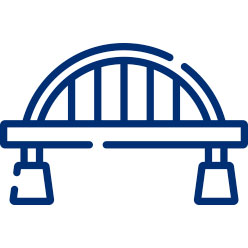 Opened in 2019, the Senegambia Bridge, also known as the Trans-Gambia Bridge carries the Trans-Gambia Highway connecting northern and southern Gambia. 
The Government of The Gambia recently completed a USD $14m renovation project to modernize and expand the runway of the  Banjul International Airport.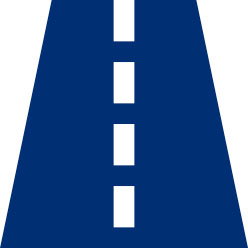 Overall road connectivity in The Gambia has increased considerably in the recent past with the total length of roads increasing from ~1500kms in 2014 to ~1900kms in 2019. Additional construction projects, such as the Trans-Gambia Corridor Project, are ongoig.
Source: GIEPA Investment Guide, 2019
---
The Gambia is widely accessible and has close-proximity to Europe.

Flight Connections
The Gambia enjoys international flight connections with countries from around the world.
These include Belgium, Netherlands, UK, Spain, United Kingdom, Portugal, and several Scandinavian countries. Other countries include Senegal, Ghana, Morocco, Nigeria, Sierra Leone, and Turkey.

Port Logistics
The Port of Banjul is a gateway into West Africa.
The port can handle up to 1.5 million tonnes of cargo annually. The quay length is 750 meters; 38,000 square meters of space is uncovered and 3,000 square meters are covered storage area.

Proximity to Europe
The Gambia is situated close to Europe and can be reached within 5-6 hours. It is also reasonably close to the United States at 8-9 hours.
Importantly, the time difference between Gambia (UTC +0) and Europe is minimal.
Source: Routesonline, Prokerala, Gambia Tourism Board, Voice Newspaper (Gambia) 
---