Supersonicz Microfinance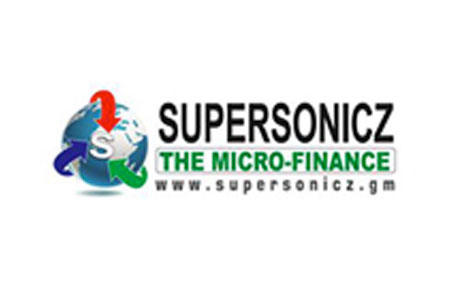 Supersonicz "The Micro-finance" is a vibrant, dynamic and forward-looking micro-finance institution. They are licensed by the Central Bank of The Gambia to provide micro-finance services, including deposit mobilization and the granting of credits to the general public, especially those without access to financial services. Their focus, therefore, is to promote financial inclusion and stimulate sustainable economic development amongst the economically active poor. In addition, they provide remittance or money transfer services using the Supersonicz Money Transfer platform. They also partner with leading money transfer companies like Western Union, RIA, Money Gram, Wari and Speed.
The Microfinance is part of Supersonicz Group, which was established in 2009 as an authorized and licensed money transfer business in United Kingdom (UK). Building on the success of the UK business, the Company branched out to The Gambia and opened Supersonicz Financial FX Bureau in 2013. Within one year of operations, they established seven branches across the country, providing bureau de change and remittance pay out service. In April 2015, Central Bank of The Gambia licensed them as a non-bank finance institution. Currently, Supersonicz has nine locations across the country.
Supersonicz has worked with GIEPA for several years and highlights the abilities, professionalism and benefits of working with GIEPA. Supersonicz is a holder of the Special Incentives Certificate (SIC) which they greatly attribute to the growing success of their operations.
---
"The SIC scheme has been very helpful for us. It has allowed us to facilitate growth in the country. GIEPA has always been very supportive"
– CEO and Managing Director, Njudu Fatty