Trade Minister Visits New Jah Oil Warehouse Complex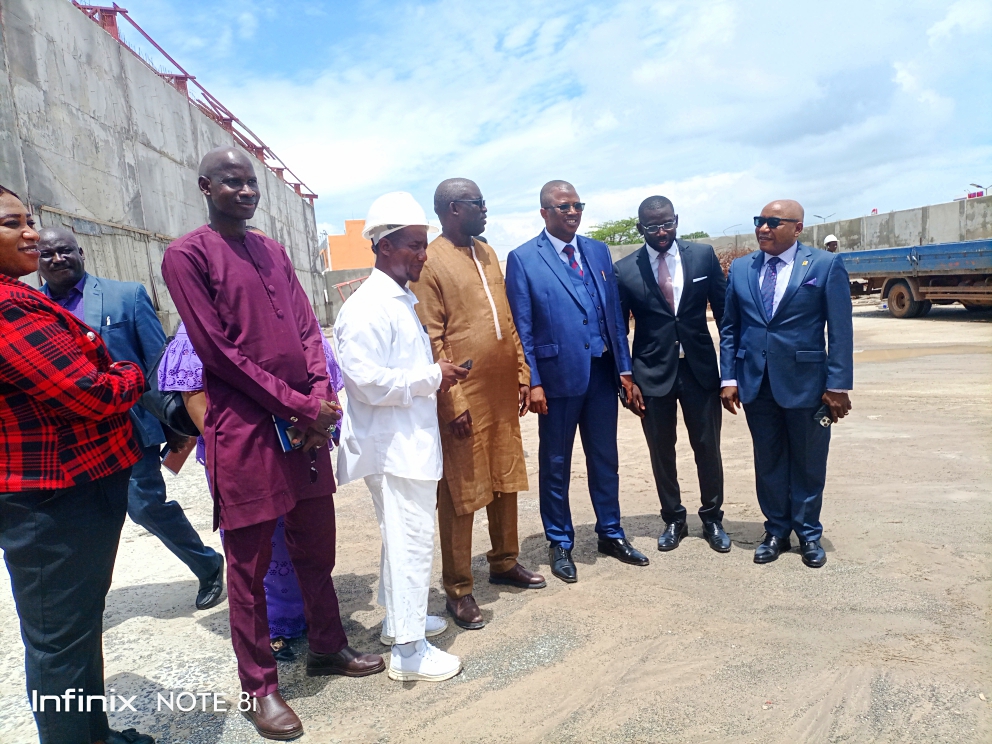 The Minister for Trade, Industry, Regional Integration and Employment – Hon. Baboucarr Joof accompanied by the Chief Executive Officer of the Gambia Investment and Export Promotion Agency (GiEPA), and members of his senior management team has visited the new warehouse complex of Jah Oil Company limited at Bond Road in Banjul.

The multi-million-dalasi trio complex when completed has the potential to store over 160 thousand metric tons of basic food items including rice, oil, and sugar. This according to the Jah team will help the country from struggles to secure food items in a world disrupted by global supply chains due to the Ukraine-Russia war, which shows no signs of abating.

According to Hon. Joof, the move is laudable and the government is committed to facilitating and supporting capital investments such as the Jah initiative. The trade minister further promised government support through his ministry to ensure initiatives such as this is realized to end the persistent problem of price hike due to the limited availability of basic consumables in the country.

The Minister's visit continues next week to some beneficiaries of the Special Investment Certificate holders given by the Gambia Government to boost economic development and create more jobs. The delegation was received at the bond road warehouse by the Proprietor of the company Hamidou Jah and his General Manager Momodou Hydara.
More Topics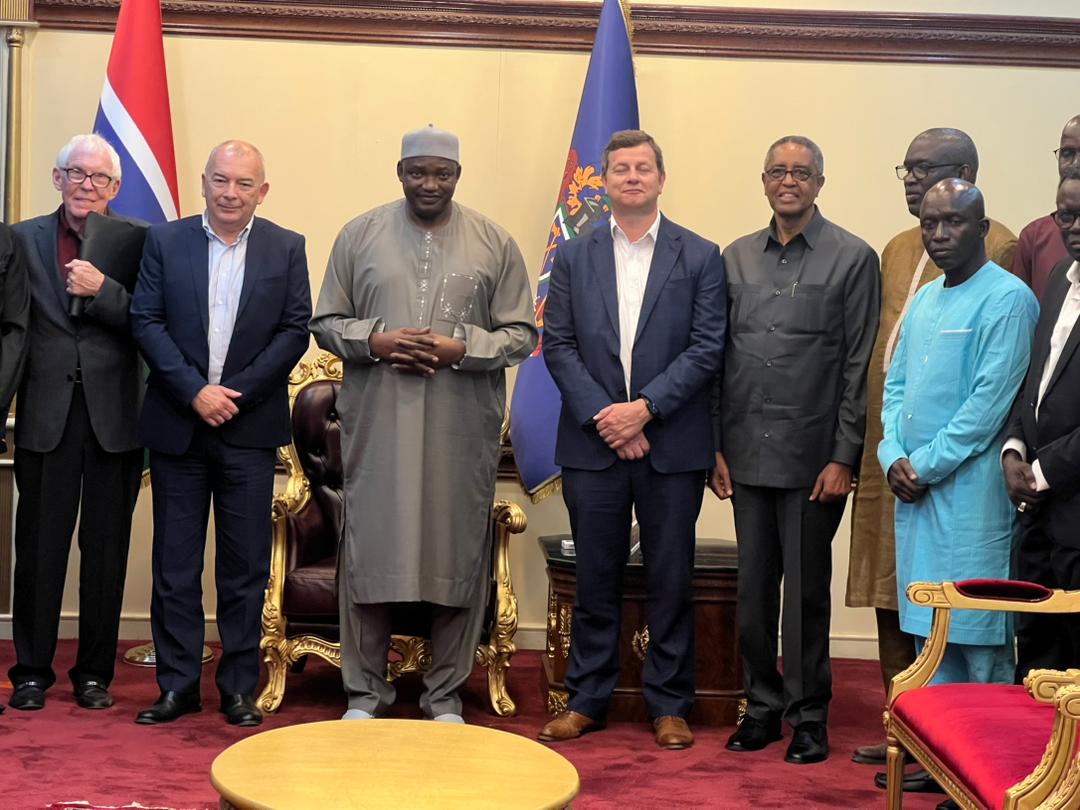 The President of The Republic of The Gambia - His Excellency Adama Barrow on Tuesday afternoon received in audience members of the Osprey investment mission at the Statehouse in Banjul. The delegation facilitated by the Gambia Investment and Export Promotin Agency - GiEPA were at the Statehouse in Banjul...
The Chief Executive Officer of the Gambia Investment and Export Promotion Agency (GiEPA) Ousainou Senghore, has been elected as the new Vice President of the Economic   Community   of   West   African States (ECOWAS) Trade Promotion Organizations (TPO) Network. The event held at Guinea Bissau from the...