SITE VISIT TO MANUFACTURING AND AGRICULTURAL COMPANIES 25TH JULY, 2023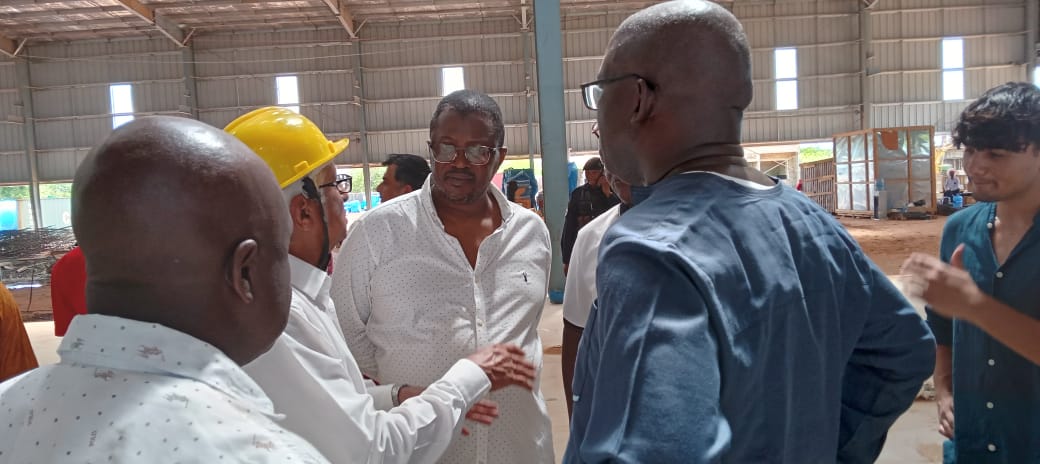 the Honorable Minister For Trade, Industry, Regional Integration and Employment Hon. Baboucarr Joof With Giepa Team Visits To Identified Investments Grandted Special Investment Certificate In The Manufacturing And Agricultural Companies
Bell Breweries Limited (Juice & Breweries)
The Director of Marketing Mr. Borie Darboe and Mr. Sama the CEO for Bell Breweries with the staff welcomed the team and gave a brief rundown of the company's products.
According to him, The Gambia has lost a flagship in Beverage's production for the past three years and there comes a new production company. The whole idea is the give the Gambian people what they needed since beverages has been produced in this country for over 40 years but suddenly the industry vanished and with Bell and the team decided that its high time to come up with such and investment.
The whole idea is to give the Gambian people Beverages whose taste is unique and with quality since they pride themselves for provision of excellent and quality products
Hopefully by the end of August, the Gambians will be seeing the first beverages produced by Bell Breweries limited.
It is anticipated that at least 300 people or more will be employed especially within the surrounding but specifically Bonto where the company located. In the same vein, it will recreate businesses that were shut down whose main services were beverages. Bell Breweries ltd will also create a market for the farmers because the top most important activity in their agenda is the production of "Wonjo". They are aware that a lot of women or farmers grow this product and by the time they are done, they will be producing the Wonjo. Therefore, they encourage the Gambian farmers to produce more Wonjo because they will prefer the get the raw material in country and not outside the country.
Mr. Borrie went further to express his delight in the visit by the Honorable Minister and the GIEPA Team. He further expressed that without the full support of the ministry and GIEPA we will not be talking standing here to announce the birth of a new company that is ready to provide refreshment to the Gambian people.
On his final note Mr. Borrie expressed that Bell Breweries Limited will venture into juice production such as Mangoes, Orange or even Water Lemon to add to their product portfolio. He reiterated that by end of August they are certain they will provide soft drinks of quality starting with at least 6 products.