GIEPA Signs MOU with Ecosystem-Based Adaptation Project (EBA)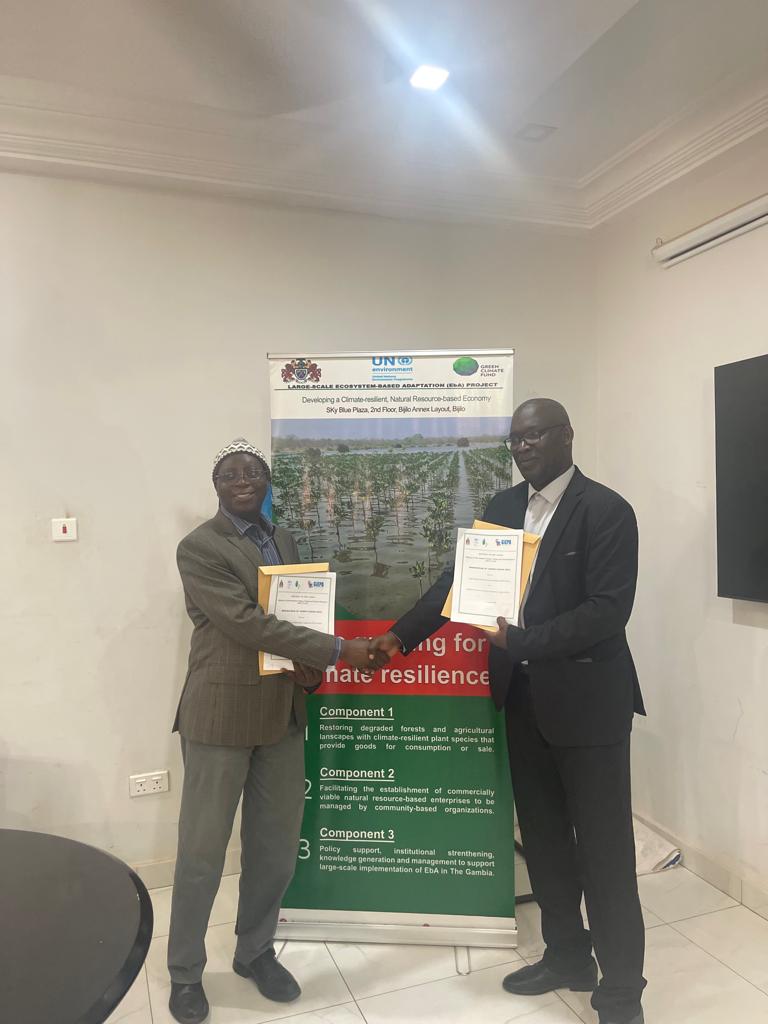 We are thrilled to announce that the Gambia Investment and Export Promotion Agency (GIEPA) has officially signed a Memorandum of Understanding (MOU) with Large-Scale Ecosystem-Based Adaptation (EbA) Project earlier today. This landmark collaboration sets the stage for exciting opportunities and growth in the realm of entrepreneurship support, export development, and business advancement in The Gambia.
The MOU signing ceremony took place at EbA headquarters and was attended by prominent officials and representatives from both GIEPA and the EbA Project. This partnership aims to foster a conducive environment for local businesses and entrepreneurs, enhance investment prospects, and propel economic development in the region.
GIEPA, known for its commitment to promoting sustainable investment and export activities, sees this collaboration as a significant step towards achieving its goals. The EbA Project, renowned for its expertise in providing resources, training, and support for business growth, will work hand in hand with GIEPA to empower local businesses, facilitate market access, and encourage innovation. The EbA Project aims at developing a climate resilient, natural resource-based economy, funded by the Green Climate Fund (GCF) through a USD 20.5 million grant as well as USD 5 million from the Government of Gambia in co-financing. Natural resource-based production is a vital contributor to sustain the livelihoods of the Gambian population for both household consumption and trading.
Through joint initiatives, GIEPA and the EbA Project aspire to elevate The Gambia's business landscape, attract foreign investment, and enable homegrown enterprises to thrive on both local and international fronts.
This collaboration marks the beginning of a new chapter in The Gambia's economic journey, where public and private entities join forces to create a robust and sustainable business ecosystem.
"We are excited about the opportunities that this partnership will bring to our local entrepreneurs and investors. By combining GIEPA' s knowledge of the local market with the EbA Project's expertise in natural resource-based production, we are confident in our ability to drive meaningful changes in the industry," said Mr. Ousainou Senghore, CEO of GIEPA.
More Topics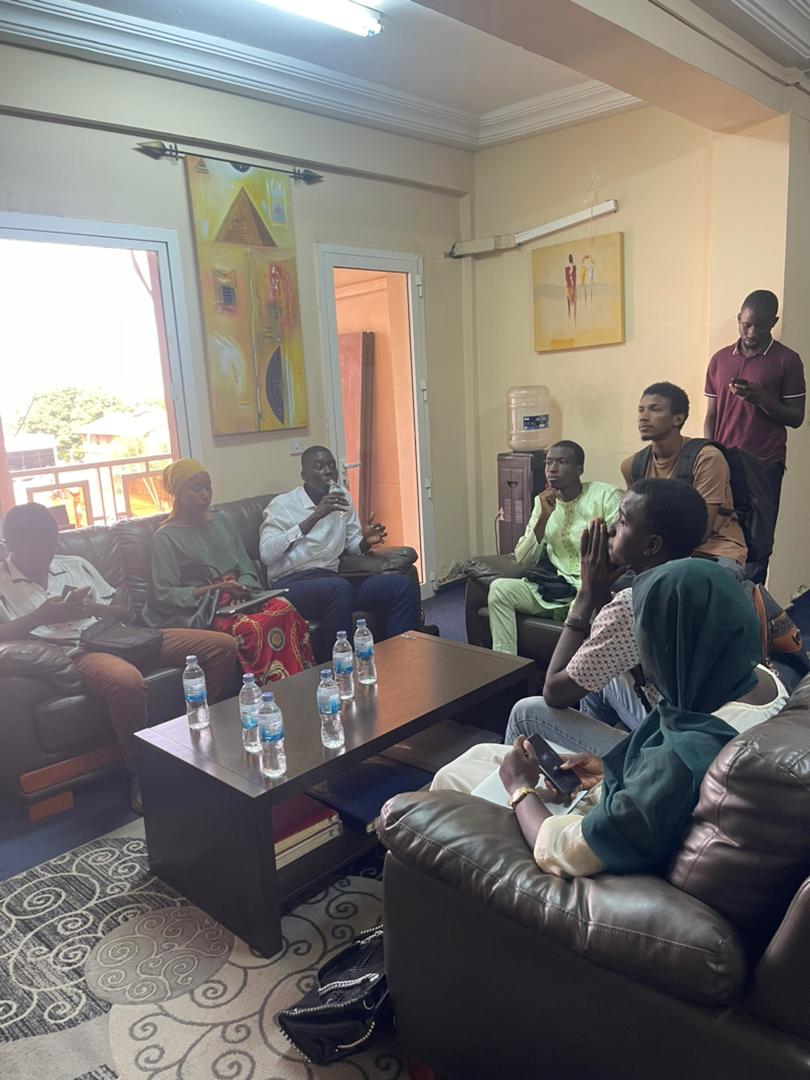 The Gambia Investment and Export Promotion Agency (GIEPA), through the EPSDP, has marked another milestone in fostering innovation and growth within the country's Micro, Small, and Medium Enterprises (MSMEs) sector. The EPSD Project's commitment to promoting sustainable economic development and facilitating a conducive environment for businesses was evident throughout the competition...