GIEPA and the Entrepreneurship and Private Sector Development Project (EPSDP) Spark Innovation and Growth: Successful Conclusion of MSME Pitching Competition in ICT & Agriculture Value Chains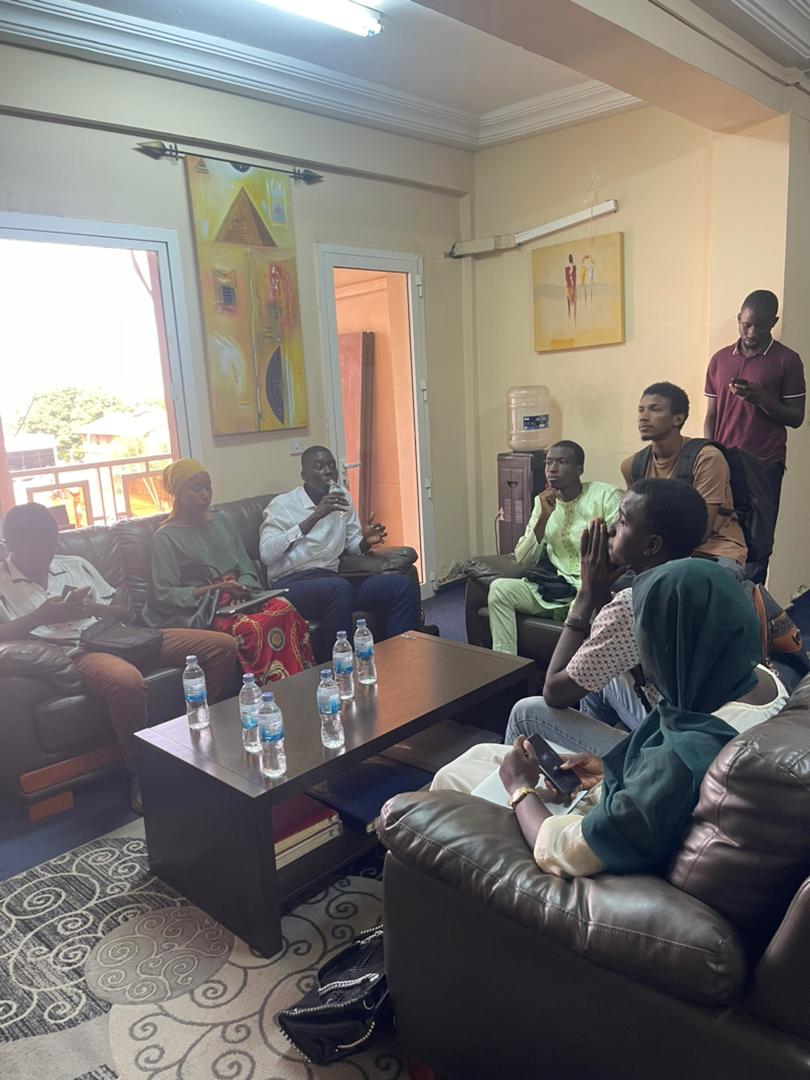 The Gambia Investment and Export Promotion Agency (GIEPA), through the EPSDP, has marked another milestone in fostering innovation and growth within the country's Micro, Small, and Medium Enterprises (MSMEs) sector.
The EPSD Project's commitment to promoting sustainable economic development and facilitating a conducive environment for businesses was evident throughout the competition. Entrepreneurs representing the ICT and Agriculture value chains industries showcased their groundbreaking ideas, products, and services to a panel of esteemed judges comprising industry experts, investors, and business leaders.
The recently concluded MSME Pitching Competition, held with the aim of discovering and nurturing local entrepreneurial talent, witnessed a remarkable display of creativity, resilience, and ingenuity within the ICT and Agricultural value chains.
The competition's primary objective was to provide MSMEs with a platform to pitch their business concepts and secure potential investments, partnerships, and valuable mentorship opportunities. Through the EPSD Project, the agency has been steadfast in its mission to equip local entrepreneurs with the necessary skills, resources, and connections to thrive in today's competitive market landscape.
The MSME Pitching Competition serves as a testament to GIEPA' s dedication to empowering small businesses in The Gambia. We are immensely proud of the participants who demonstrated exceptional innovation and determination, embodying the spirit of entrepreneurship that is vital for our nation's economic progress.
As a result of the MSME Pitching Competition, two outstanding businesses emerged as winners, gaining recognition for their inventive ideas and viable business models. The winners will receive $8000 worth of equipment.
GIEPA remains committed to nurturing an ecosystem where MSMEs can flourish and contribute significantly to The Gambia's economic growth and job creation. By fostering innovation and entrepreneurial spirit, the agency continues to play a pivotal role in driving the nation's economic transformation.
More Topics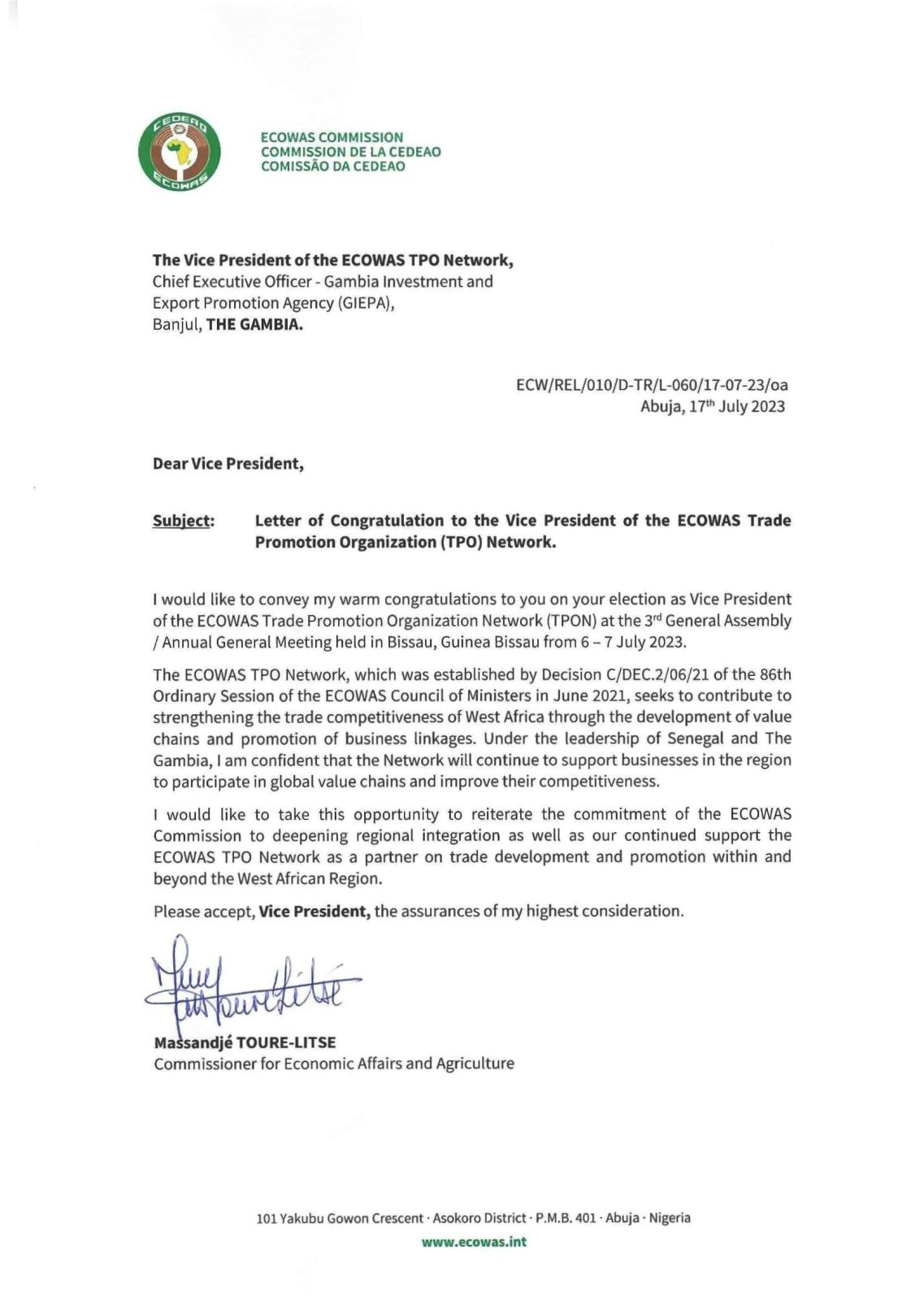 ECOWAS Commissioner for Economic Affairs and Agriculture - Massandje Toure-Litse, congratulates GiEPA CEO as the Vice President of the ECOWAS TPO Network.