GiEPA SIGNS MoU WITH ITS SENEGALESE COUNTERPART APIX
By virtue of the legal mandate for the two respective Investment Promotion Agencies (IPA), the signed Memorandum of Understanding (MoU) between the Gambia Investment and Export Promotion Agency (GiEPA) and the Agence Nationale Chargee de la Promotion des Investissements et des Grands Travaux Au Senegal (APIX), has become the lead document in the highly charged two days Senegal-Gambia Economic, Trade, and Investment Forum held at Radisson Blu Hotel in Dakar-Senegal.
The carefully crafted and vetted twelve (12) articled MoU is anchored on the signed joint communique of the bilateral agreement on Senegalo-Gambian Roadmap Three (3), between the Gambia and Senegal during the last Presidential Council Meeting held in Banjul in August 2023.
The document signed by GiEPA CEO - Ousainou Senghore and APIX DG- Abdoulaye Balde entails mutual cooperation as lead agencies further assigned to facilitating the execution of government policy and private sector participation in the economic development of the respective countries.
The new protocol seeks to facilitate, strengthen, and promote cooperation between the two countries, provide necessary support to business investments in the short, medium, and long term as well as enable joint industrial processes, training, financing, licensing, and access to finance. The agreement further entails offering the much-needed support to the Senegalo-Gambian Permanent Secretariat and respective government ministries between the two countries in Agriculture, Tourism Energy, Manufacturing, Trade, Logistics, Transport, Customs, Information and Digital Economy, Culture, Fisheries etc.
The signing Ceremony was presided over by the Vice President of The Republic of The Gambia - His Excellency Muhammad B.S Jallow and The Prime Minister of Senegal - His Excellency Amadou Ba. The much-awaited formality of the Economic, Trade, and Investment forum climaxed with the exchange of gifts by the respective heads of IPAs and the briefing of their Vice presidents for government support to implement the MoU.
More Topics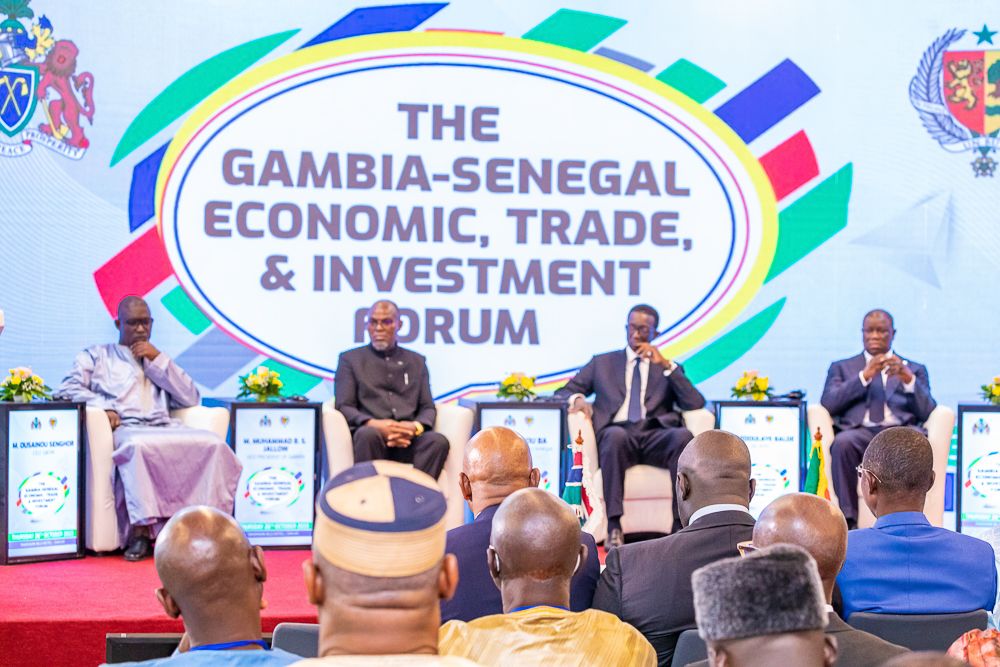 The Gambia Investment and Export Promotion Agency (GiEPA) in collaboration with the Agence Nationale Pour la Promotion des Investissements et des Grands Travaux - (APIX) and the Gambian Embassy in Dakar has staged the first episode of The Gambia-Senegal Economic, Trade, and Investment Forum at the Senegalese capital of Dakar...