Teni The Entertainer
Teni the entertainer and her team has arrived at the Banjul International Airport to perform at the National Trade Fair Ground tomorrow night the 14th October 2022.
More Topics
OFFICIAL OPENING CEREMONY OF THE GAMBIA-NIGERIA MSME EXHIBITION 2022 GCCI NATIONAL TRADE FAIR GROUNDS – BRUSUBI TURNTABLE FRIDAY 14TH OCTOBER 2022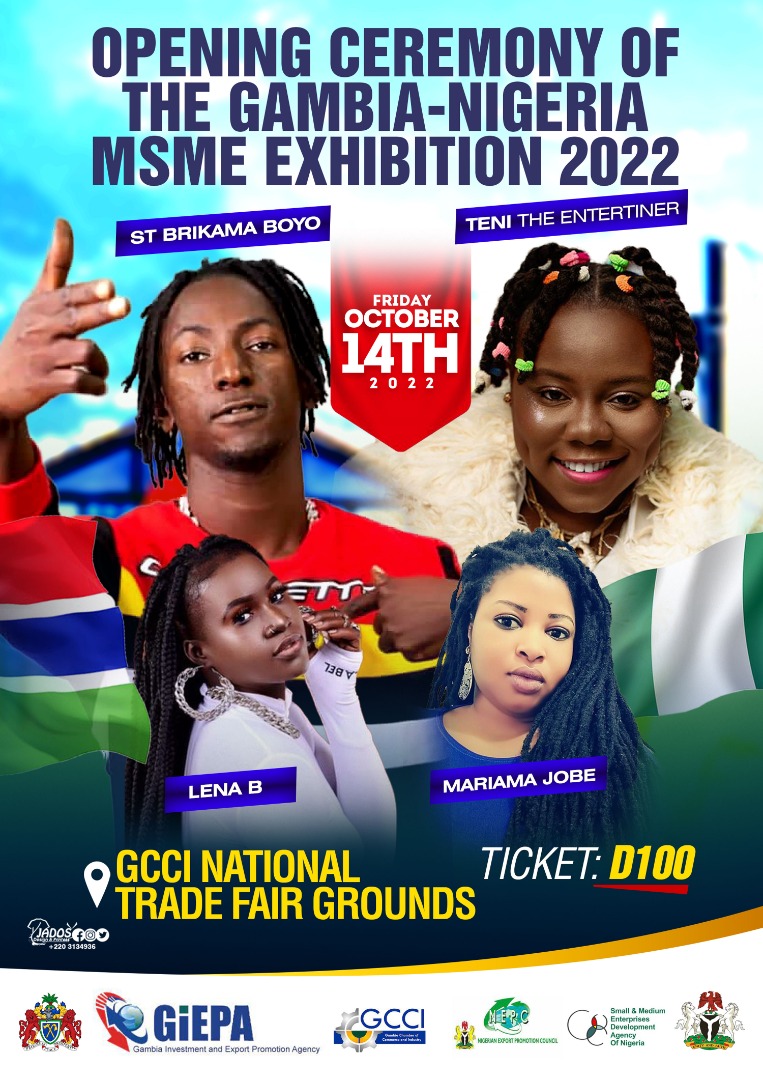 The much-awaited subregional pilot exhibition between The Gambia and Nigeria is set to begin on Wednesday 12th October 2022. So far, the Nigerian advance team has jetted into Banjul on Friday 7th October 2022, whilst the latest team of 32 Nigerian exhibitors and officials has arrived on Monday night. The...
The Gambia – Nigeria bilateral trade fair is gaining new height ahead of its start scheduled for 12th – 20th October 2022. The latest adding their voice ahead the grand official opening scheduled for Friday 14th October 2022 is Gambia's number one tik-toker Aisha Gambia and Gambia's finest comedian Bright...