GiEPA HOLDS CONSULTATION MEETING WITH 26 WOMEN ENTREPRENEURS TO ACCESS FINANCE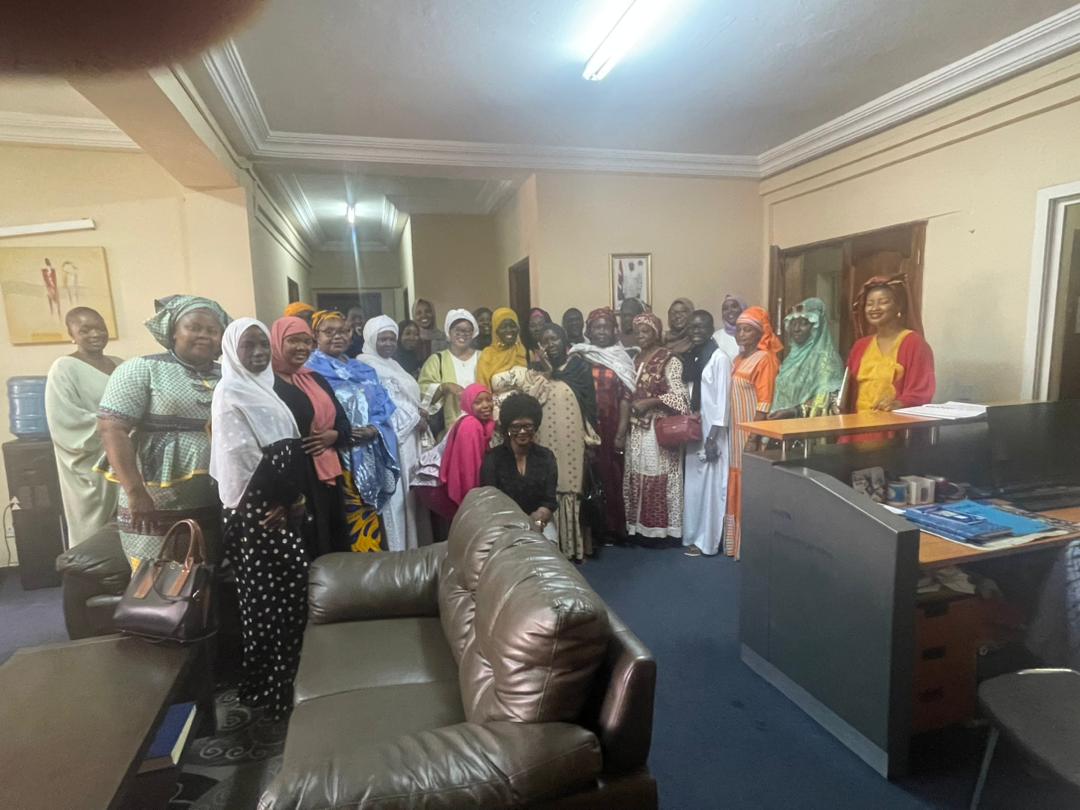 In preparation for the second edition of the Afreximbank Gambia Trade Roadshow, The Gambia Investment Export and Promotion Agency (GiEPA) has invited over 26 women to a consultation meeting held at the Agency's headquarters on Friday 31st March 2023. The interactive session is informed by massive preparations advanced by the Oakwood Green Africa Limited and the Afreximbank ahead of Tuesday's mega event at the Sir Dawda Kairaba Jawara International Conference Center.
Briefing the entrepreneurs in what appears to be an interactive presentation, Sophie Nanteza form Oakwood Green explains about the first edition of the road show which started from the market and signed over 1,500 women. This initiative was to build on the gains of last year's engagement organized by Afreximbank, Oakwood Green Africa Ltd., and GiEPA. The aim of this exercise is to afford Gambian businesses the opportunity to maximize on Afreximbank Trade Finance and Intra-Africa Trade capacity development in preparation of the AFCFTA for women led businesses. The engagement by Oakwood Green seeks to provide Gambian women access finance and explore new opportunities to participate in international exhibitions.
More Topics
The one-day forum brought together twelve stakeholders drawn from key government Ministries, Departments, and Agencies (MDAs). The engagement is part of a Technical Support Facility to IPAs in transition countries funded by the African Development Bank with the view to reviewing progress made by the countries in transition such as...