SITE VISITS TO MANUFACTURING & AGRICULTURAL COMPANIES IN KOMBO EAST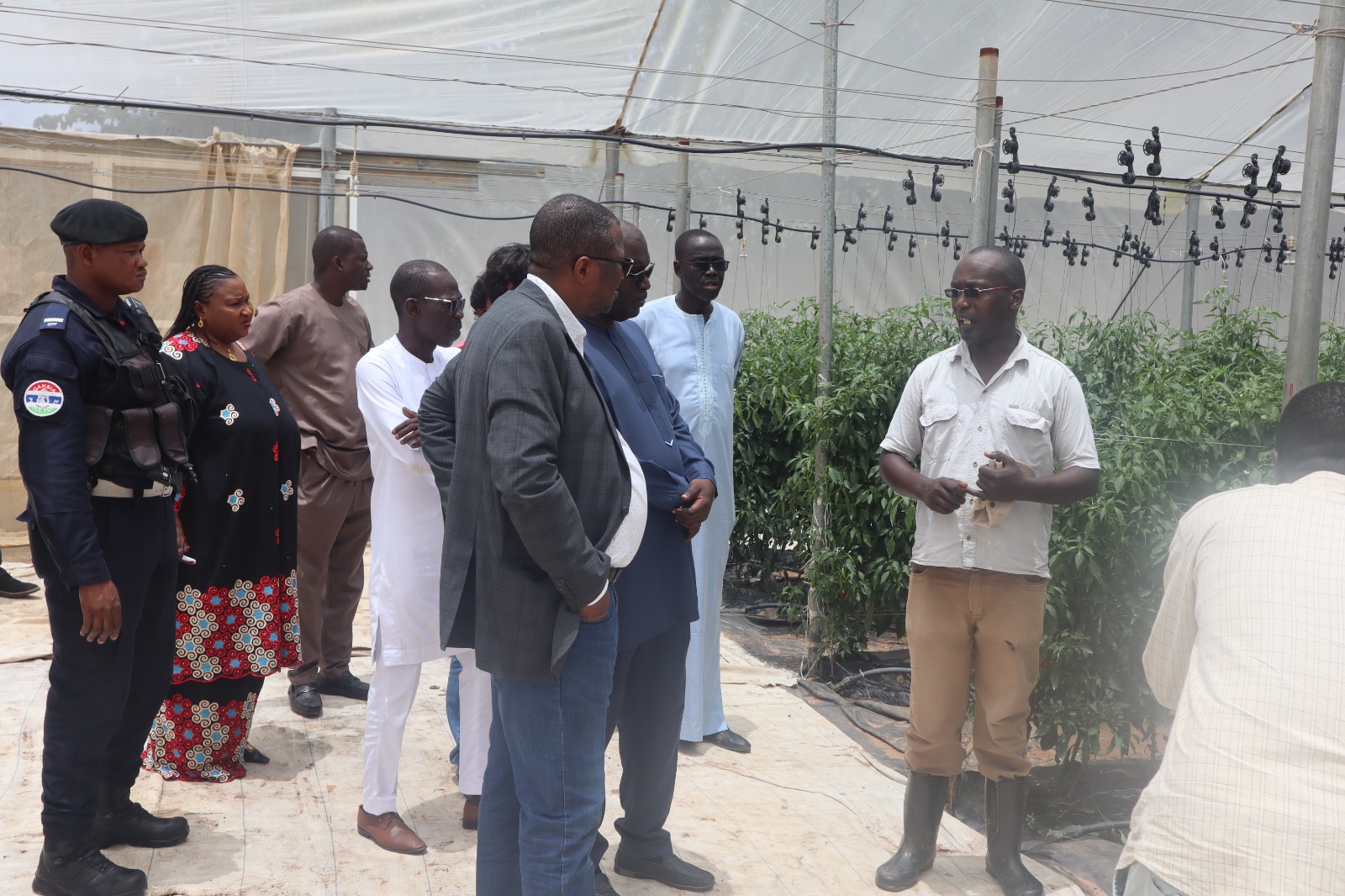 Officials of Radville Farms welcomed the Minister for Trade, Industry, Regional Integration and Employment - Hon. Baboucarr Joof and the accompanying GiEPA team led by its CEO - Mr Ousainou Senghore. A conducted tour of the facility took the delegation to the green house which according to officials is the future of farming contrary to the open fields where more labour is needed and applied on a routine basis.
To farm officials, a new variety of chilli plant that is being produced has different species and are all categorized into different methods of production (Cativa). The reason they have been categorize is due to the productivity and the growing behaviour of the plant, the kind of fruit it produces, the shape, growing period and its yield.
The production process starts from the vegetable nursery that serves the green houses and open fields, where they germinate certified seeds. On crop yield capacity, officials intimated that 14 tons per hectare can be harvested from an open field, 75% of which is exported to western markets. Invariably, 65 tons can be harvested and at best 80 tons for a prolonged season from a green house. According to farm authorities, a greenhouse raises more production yield for export and growth of their already existing markets to Europe.
On challenges, the management of Radiville farms Gambia limited cited inadequate labour force as their biggest problem due income tax on their earnings. The tax regime applied on them is on gross salary and discourages many people to remain on such forms of employment. Other challenges include certification to fully penetrate the EU market, storage and preservation matters.
Addressing their concerns, the Trade Minister promise to look into the problems with his counterparts to providing a more conductive business environment being constantly advocated for by GiEPA. The Radiville farms produces Beans, Chillies and Baby Corn for export but were faced with challenges targets the local market.